Origin Story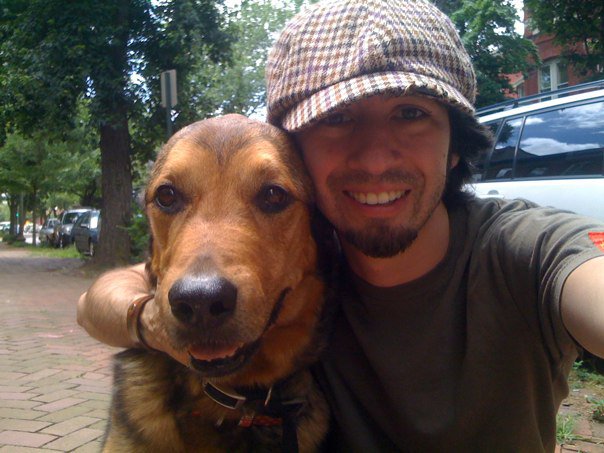 2004: Jon and Fred start a company.
I started hustling when I was a kid, borrowing against future painting tasks for my Mom's general contracting company to buy Super Mario Bros 3 and selling toothpick-arrow locker defence systems to kids in my middle school and we got shut down quick. In 2004 I started my company and made my first hand-cast belt buckle. I burned so many holes in my bedroom wall-to-wall rug learning how to pour molten pewter. I lived with my parents until I was 31 and the company was 6 years old. My parents gave me a roof, food, a co-sign on a loan, and at one point my father's social security check for $750 when I hit a rough patch. That is a lot more help than many are able to access, and I am grateful! My goal was to be an artist and an entrepreneur, and the distractions of early 20's freedoms and happy hours didn't interest me. I have maintained that focus since January 2nd, 2004, building a manufacturing workshop in Washington, DC capable of 100% in-house design and production of my signature story-driven graphic leather goods. I am a proud maker and my medium is ideas… evolving, renewing, refining, ethical sourcing, and uplifting other artists. With my team I produce a belt of the highest quality that is 100% made and sourced in the USA.
Remind me again how you are supposed to start a business?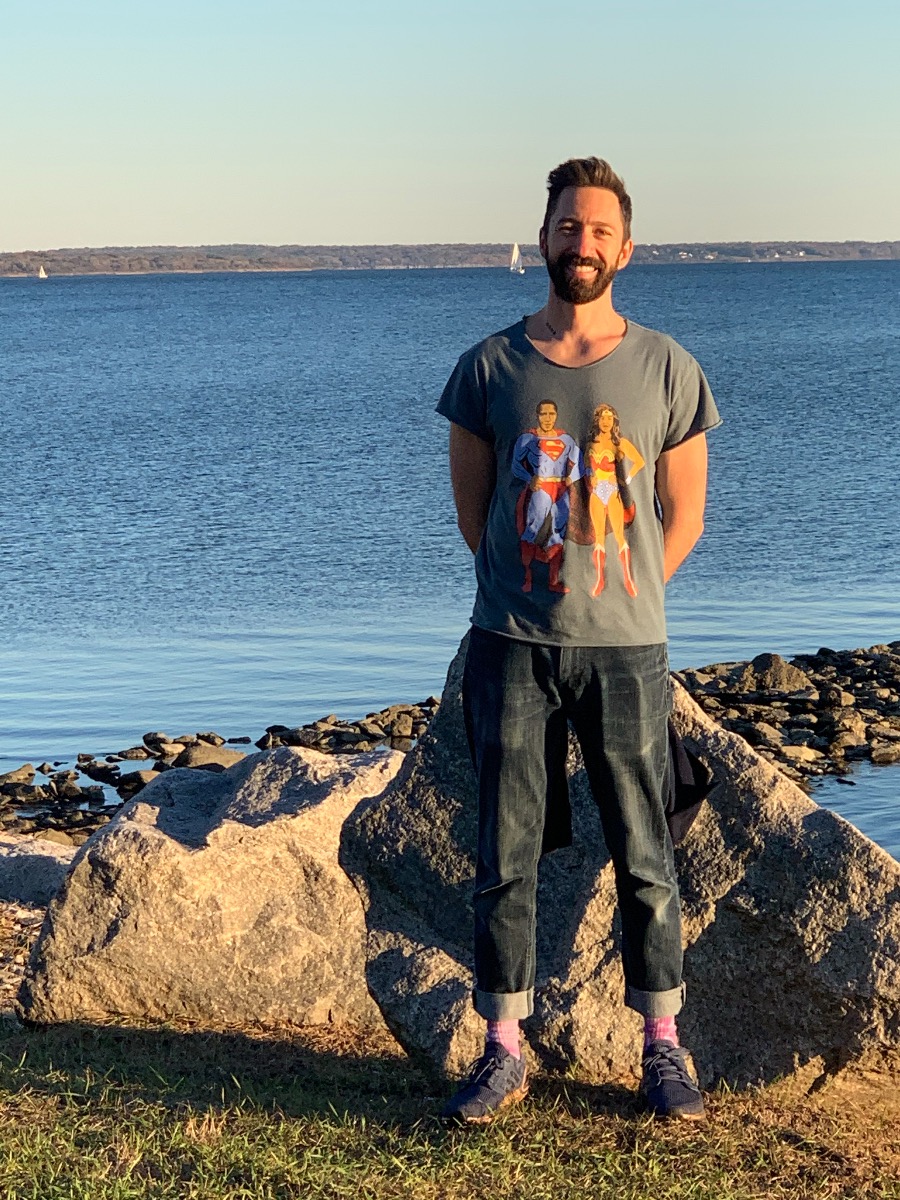 2020: 16 years is a long road for a single goal.
I never set out to become a belt maker. My life converged on this idea. My hands need to stay busy because sitting at the computer or at a desk makes me sleepy. Mom and dad always had some project going on and were always creating, which was a huge inspiration. I really wanted to create art and work with artists but I didn't want to struggle financially. And I did not want to work in an office. I had an idea for how to cast belt buckles in my house and it grew from there.
Nothing I did was magic. The only magic was having amazing parents that helped guide me and always gave me balanced insight into my journey. I, along with many wonderful humans who have helped me along the way, traveled all over the USA to setup at every craft show, holiday show, comic con, farmer's market, and office Xmas party I could find. I slept on the hardwood floors of kind folks, who were only friends of friends at the time, slept out in double sleeping bags to grab a farmer's market stall spot, drove all nighters after my day job only to setup a full sales booth and sell for 10 hours, then periods of enormous debt to pay for my ideas followed by more hustling to sell those ideas. Through 16+ years of persistence and raw feedback from customers I created one of the best leather belts you can find and certainly the best graphic belt. The boring story I see with every startup is, 'blah blah blah I was looking for the perfect __________. And wouldn't you believe I couldn't find it. So I set out to make the world's best ___________.' Geez… If I have to see one more crappy origin video with a way-too-clean workshop and overly indulgent music…! The best ideas come when you get out of your own way and listen, whether it's listening to people at craft fairs or that soft voice inside. These belts, and everything I make, come from hard work and pig-headed persistence to make the best products possible.
The Collective
Jon Wye
Owner & Founder
Childhood was legos, Nintendo, zip lines, building and sewing superhero costumes, building boats and clubhouses, and focusing on my friends. I grew up in a bubble of creativity and support thanks to my wonderful family, and I have arranged my life to keep as much of that innocence present as possible.
I was an English major in college because the degree didn't require a big final project. It afforded me more personal time in school to design and invent. I call it my B+ level of focus… just enough to get the grade but not enough that my personal development was hindered. The mastery I developed in my belt making process was organic, a big stew of all my interests converging on one idea… slowly building.
With that creative innocence auro I go into the world and present what I have created, and I am able to give back by supporting the artists I collaborate with along the way.
As my company grows so will my contribution to the world.
Jeff Ball
Artist
From a drunken email Jeff found a place at the Jon Wye workshop.
Jeff was the first fan of his name, the earliest adoptor, having owned a few products from those early years. He was taken with the creative work of the company and sought a job to take his life in a different direction.
The friendship of Jeff and Jon grew and they began traveling the USA together setting up at every sales event they could find. Two people on a road trip with purpose creates a brotherly bond.
Jeff's personal fashion style is embedded in the Jon Wye brand often prompting Jon to ask "What would Jeff do?" when creating new designs.
Jeff is now an artist with the brand, having created some of our signature patterns.
Misael Armendariz
Artist
Misael lives in Auburn WA. He's married and has four kids. Misael received a BA in Media Arts and Animation from the Art Institute of Phoenix. He has worked in concept art and architecture visualization in Phoenix, made commercials in Minnesota, and has been making games since 2005. Misael is currently working as an artist at PopCap Games and does freelance illustration and fine art. For fun, he juggles chainsaws lit on fire while base jumping.
D Billy
Artist
D Billy (David William) was born in Hamilton NY, got hisself edjamacated in Studio Art at SUNY Fredonia and the University of Connecticut, rocked it for a while in Baltimore and then D.C., and is now based in Brooklyn. He makes things and does stuff, some evidence of which can be perused at DBILLY.COM. He takes turns writing words about art, storytelling, weirdness and nerdy things at ANDIAMNOTLYING.COM with a few other folks. He writes fewer words more frequently at TWITTER.COM/D_BILLY, if you're into that sort of thing. He believes with all of his heart and soul that the sandwich was the greatest invention of all time, and will fight anyone who says otherwise. Chances are, he wants to be your friend. Unless you hate sandwiches.
Cryssy Cheung
Artist
Cryssy Cheung is a New York-based illustrator and designer. She is deeply influenced by such artists as Chiara "Milk" Bautista, Stina Persson, and the posters of Alphonse Mucha. Trained at an early age and refined at SVA to appreciate and experiment with the Adobe Creative Suite, Cryssy utilizes these programs to create vivid dreamscapes populated by evocative characters with a diverse array of motives. Online, Cryssy can be found at www.cryssycheung.com and she'd like you to know anything cute and small really does it for her.
Kaveh Haerian
Artist
Kaveh Haerian is a graphic designer and illustrator living and working in Baltimore. In addition to his work for Jon Wye, he does all the graphics for Single Carrot Theatre. Other clients include the Greater Baltimore Cultural Alliance and Young Audiences of Maryland. Kaveh is a 2010 Baltimore's Choice Award winner as part of the Baker Artist Awards.
Mike Tanoory
Artist
Mike Tanoory was born and raised in Central New York. He graduated from Syracuse University in 2007 with a BFA in Illustration. He moved to Washington DC in 2008, where he founded Tanoory Studios. T-shirt designer by day, greeting card designer by night, Mike spends his days drawing around the clock hoping a radioactive spider bites him so he can pursue his dream of being Spider-Man.
Jason Thomas
Artist
Jason Thomas is an illustrator and animator living the good life in Decatur, Georgia with his dog (Wendy) and his cat (Coleslaw). His work focuses on emotional robots and monsters with social difficulties.
At his booth during one of the many art festivals in Georgia, he performs a live draw where he will draw a complimentary robot or monster for you. Some of his favorites include a monster who is very protective of his beloved creamed corn, a robot who is insecure about one of his claws being too small, and a robot-monster who never gets invited to parties, but gets to celebrate both Robot Christmas and Monster Christmas.
When he is not painting, he is probably working on his animated Sci-Fi epic, "Cradle Me, Sky". www.cradlemesky.com
Datsun Tran
Artist
Born in 1980 in Melbourne, Australia, Datsun studied in Advertising Creative at RMIT (Royal Melbourne Institute of Technology) and has worked in graphic design, comics, theatre and radio.
"My art is influenced by every facet of my life. Just as I have worked in many creative fields, my art is a product of what I see, the music I listen to, the books I read, and what I learn."
To see more of Datsun's work, visit www.datsuntran.com.
Justin White
Artist
Justin White has two names. His other name is Jublin. Currently, Jublin/Justin lives in Los Angeles, California, working freelance as an illustrator and designer. He's contributed art to gallery shows local and otherwise and focuses a lot of his free time dabbling in animation. He also enjoys watching animation because it's easier and less work. Sometimes pizza is involved. Learn more exciting things at www.jublin.com.
Scott White
Artist
Scott White is an illustrator, sequential artist, t-shirt designer, and all around mysterious guy. Other than his visual art, not much is known about him. Some say he wild monkeys raised him. Others say he was born into a family of traveling gypsies who were so poor they sold him for a handful of rice. While with his new family, Scott showed a talent for the visual arts, this greatly disappointed the matriarch of the family who decided to abandon him at the zoo, at which point he was then raised by monkeys. You can view more of his work at: http://theinkspill.blogspot.com/
Priscilla Wilson
Artist
Priscilla currently resides on the beautiful central coast in California. She works full time for a graphic design firm and does freelance work, specializing in t-shirt design, on the side. She has done work for Threadless, Design By Humans, shirt.woot and multiple bands. Her work has been seen in Print Magazine and Computer Arts. In her spare time, she enjoys finding new music, going out with friends, or just relaxing.